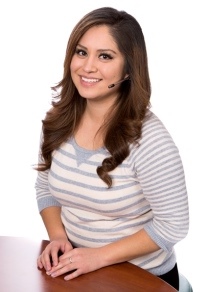 You can request an appointment in person, by phone, or online. 
The Patient Portal is your ONLINE 24 hour-a-day connection to your CVCH medical team. This portal allows you to:
View test results, medications, care summaries and patient plan
Request an appointment with your provider
Refill your prescription
Send a message or question to your care team
View your billing statement and pay your medical bills
By Phone: Call 509-662-6000. We have a Call Center staffed with friendly, proficient, and bilingual agents that handle the incoming calls to all of our clinic locations. Our goal is 100% patient satisfaction – in person and on the phone – and 90% of our phone calls are answered within just 30 seconds. Our call center staff is committed to serving you.
When you call any CVCH location, the professional call center agent will have your information at their fingertips. They will schedule an appointment that fits your schedule. They will ask for the name of your primary care provider and the reason for your visit. If you have any disability needs, please let us know when you schedule your appointment. When your provider asks you to return for a follow-up visit, you may make the appointment up to 60 days ahead.
What do I bring to my first visit?
Insurance information (Medical insurance card, Medicaid coupon, or Medicare card)
Your co-payment
A list of medications you are taking (or bring the medications with you)
*Please arrive 15 minutes early for your first appointment and 5 minutes early for all other appointments.
Why do I have to arrive early?
As a CVCH patient, you have an entire team assigned to you. Your team "huddles" together the morning of your appointment to review your chart and talk about your plan. They know your history and are ready for you. That's why it's so important to come to your appointment on time. If you are unable to keep your appointment, please provide 24 hours notice.
Courtesy Reminder Calls
CVCH will make an effort to call you to remind you of your appointment. Keeping appointments is important. If you arrive more than 10 minutes late, your appointment may be given to someone else.
How to cancel appointments
Please call us 24 hours before your appointment to cancel. If you cannot give 24-hour notice, please call as soon as possible. Appointments that are missed or cancelled without proper notice may result in restrictions around future appointment scheduling.
After Hours Contact
You may reach our on-call doctor at 509-662-6000. The service is available after regular clinic hours, on weekends, and on holidays.