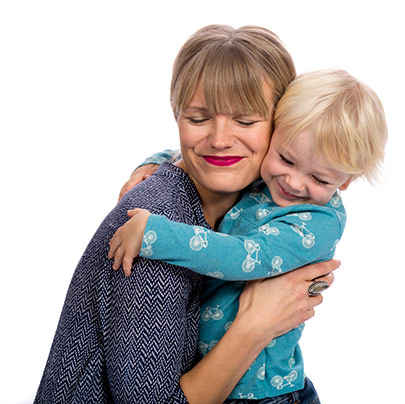 We are the team to welcome, orient and educate you about being a patient at CVCH.
We are your first point of contact at the clinic and our number one goal is providing excellent customer service.
Our friendly team of bilingual professionals can help you with:
Scheduling an Appointment – we can help you by phone, in person or online.
Choosing a Provider – selecting a primary care provider is a big decision. We are here to help!
Enrolling in Insurance – we offer eligibility assistance to determine what insurance and/or health plans are available to you and your family.
Finding Financial Assistance – we will work with you to determine if you qualify for our Sliding Fee Scale.
Obtaining Medical Records – we can help you access your past medical records or help transmit your medical records to other organizations. Click here to access our Medical Records Release Form.
Assisting with DSHS - we have a Medicaid and DSHS representative at our Wenatchee and Chelan Clinics who can renew, certify and file your Medicaid enrollment application on-site at your appointment.
We accept private Insurance and serve those without.
We accept most private insurance plans as well as Community Health Plan, Coordinated Care, Medicaid, Medicare, and Washington state medical coupons. Our goal is to help you access healthcare and maintain wellness regardless of your insurance or ability to pay. If you have financial concerns about receiving services please ask to see a Patient Services Representative.
Benefits of having a Primary Care Provider (PCP)?
Working with one provider improves quality and coordination of care. Your provider and their team will get to know you better and can provide better, more informed follow-up care. Everyone benefits from having a PCP, but especially those with chronic conditions.
We have a Call Center
Our goal is 100% patient satisfaction – in person and on the phone. For your convenience, our friendly, bilingual Call Center Agents can schedule your appointment for nearly all our services at all of our locations in Wenatchee, East Wenatchee, and Chelan.
Make an appointment
When you call any CVCH location, a friendly, proficient Call Center Agent has your information at their fingertips and will schedule an appointment that fits your schedule. The Call Center Agent will ask for the name of your Primary Care Provider and the reason for your visit.
If you have any disability needs, please let us know when you schedule your appointment. Please arrive 15 minutes early for your first appointment and at least 5 minutes early for all other appointments in order to avoid a longer wait time.  When your provider asks you to return for a follow-up visit, you may make the appointment up to 60 days ahead.
Why do I have to arrive early?
As a CVCH patient, you have an entire care team assigned to you. Your team "huddles" together the morning of your appointment to review your chart and talk about your plan. We know your history and are ready for you. That's why it's so important to come to your appointment on time.
If you are unable to keep your appointment, please provide 24 hours notice.
Locations and Hours of Operations: 
(click on locations for maps)
Wenatchee Clinic: 600 Orondo Ave, Wenatchee
Main Medical: Monday - Friday, 8am - 6pm
Dental: Monday - Friday, 7am - 6pm, and Saturday, 7am - 5pm
Walk-in (Express Care): Monday - Friday, 7:30am - 8pm, and Saturday, 8:30am - 4pm
Women, Infants & Children (WIC): 600 Orondo Ave, Wenatchee
Monday – Thursday, 8am – 5:30pm and Friday, 8am – 5pm
Children's Behavioral Health: 140 Easy Way, Wenatchee
Monday – Friday, 8am – 5pm (Closed 12 – 1pm)
Riverside Health: 819 N Miller St. Suite 1-B, Wenatchee
Monday – Friday, 8:30am – 5:30pm
Wenatchee Valley College: Van Tassell Center, 1300 Fifth St, Wenatchee
Monday & Tuesday, 9am - 2pm; Wednesday 12 - 5pm 
Chelan Clinic: 317 E. Johnson, Chelan
Monday - Friday, 7am – 6 pm
Express Care Clinic: 900 Eastmont Ave, East Wenatchee
Monday - Friday, 7:30am - 6pm
Adult Behavioral Health: 230 Grant Road, East Wenatchee
Monday – Friday, 8am – 5pm (Closed 12 – 1pm)
Looking for the best doctor in Wenatchee?
Let Patient Services help. With seven clinic locations, and quality health care providers welcoming new patients, you are sure to have access to a medical clinic near you.