2020 - 2021 Match Year

Dear Intern Applicant,
Welcome! This page provides some introductory information about the APA-accredited Pre-Doctoral Internship in Clinical Psychology, offered in the Department of Behavioral Medicine at Columbia Valley Community Health (CVCH) in Wenatchee, WA. This pre-doctoral internship program offers an in-depth training experience in clinical and health psychology services at a community health center.  With emphases on support and flexibility, our objective is to refine interns' clinical and scholarly skills so that interns are prepared for work in a variety of settings. 
INTERN TRAINING
For details regarding intern training opportunities, please review our Intern Manual. In general, the focus of training is on the following activities and areas of clinical practice:
Consultation with medical providers and multidisciplinary functioning
Integrative healthcare and specifically, Integrated Primary Care Model
Individual, couples, family, and group therapy with individuals of all ages
Chronic and acute illness management for a variety of medical and mental health conditions, including chronic pain, diabetes, trauma/PTSD, substance abuse, and dual diagnoses
Trauma-informed care and treatment of trauma/PTSD
Prevention and population-based interventions
Health Psychology
Psychopharmacology
Crisis management
Assessment
Cultural diversity
Program development and evaluation
INTERN SELECTION
To apply, please follow the APPIC guidelines of submitting information via the APPIC PORTAL for our training site.  To have your application considered, please send a cover letter and complete AAPI application information.  An invitation to tour the facilities and conduct an onsite interview will be extended to candidates being considered.  If unable to travel, candidates may elect a Skype or phone interview.  The internship runs from August 25, 2020-August 23, 2021 for 1 full year. The stipend is $30,160 and interns are offered benefits, including 3-weeks of PTO.
IMPORTANT: All candidates that will be considered must have a Master's degree in psychology, mental health counseling, social work, marriage and family therapy, or another related field. After you match with our site, our agency will provide extensive support in obtaining WA licensure at the Master's level. Associate-level licensure is acceptable. You do not have to hold any current or active license to apply with our site.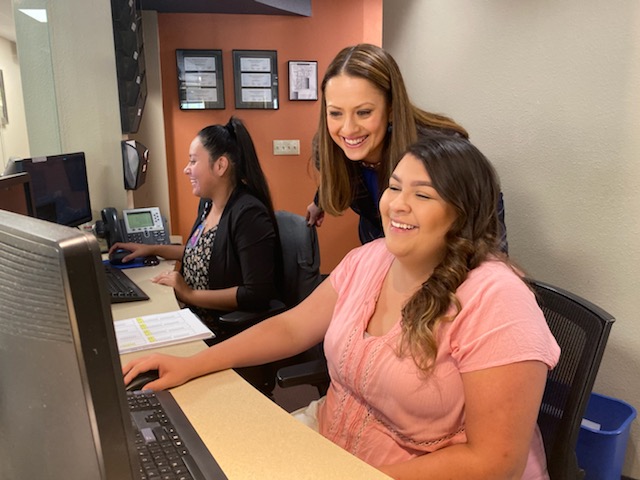 See the DOH Mental Health Professions website for more details:
IF YOU HAVE QUESTIONS IF YOU QUALIFY FOR WA STATE LICENSURE, PLEASE CONTACT DR. BREEDLOVE : at dbreedlove@cvch.org
To learn more about the program, please review a copy of our current Behavioral Medicine Doctoral Internship Manual.