A Community-Based Substance Abuse Treatment Program
Program Description
An intensive outpatient treatment program designed for adults, to assist them in the process of recovery and getting back on the road to success mentally, physically, socially, spiritually, and emotionally. 
New Path staff assist participants to identify strengths and areas of growth and then establish a treatment program consisting of a mix of drug/alcohol assessment, treatment, counseling, medical, educational, vocational, housing, mentoring, case management, advocacy, resource referral and other supportive services specifically designed to empower each individual toward their own growth.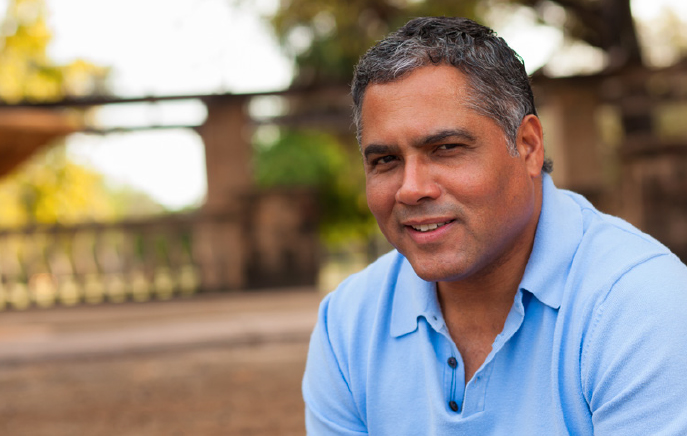 New Path Seeks to:
Break the cycle of addiction handed down by generations.
Increase participants' positive participation in their community and in "Clean and Sober housing."
Reduce/eliminate participants' future involvement in the criminal justice system and/or gang related activities. 
Increase collaboration between the court, service providers, and community stakeholders in addressing the unique needs of adults in the community.
Assist participants in regaining the freedom to make better choices and resist peer pressure.
Assist participants to initiate a positive path toward their educational goals.
We Offer
ASAM Level II.1: IOP (To treat multidimensional instability).
ASAM Level I.0: OP (For recovery or motivational enhancement therapies/strategies). 
ASAM Level 0.5: ADIS (For at-risk individuals who do not meet diagnostic criteria for SUD).
The New Path Model 
The New Path model is much more than a new perspective on criminal justice or drug treatment. It asks the participants to engage in his/her treatment as a vital resource for change and prosperity. Participants are asked to consider the case management and other services to be the first step of many on the ladder of success and to focus on changing lifestyles while enhancing their lives.
Program Outcomes
The New Path program seeks to work with participants in achieving the following outcomes: 
Reduce/eliminate substance use and increase participation in clean and sober activities. 
Increase the "employability" and job readiness skills of program participants. 
Increase the percentage of program participants that find and maintain positive, lawful employment. 
Reduce and eventually eliminate further involvement of participants in the criminal justice system. 
Increase the percentage of participants enrolling in and successfully completing educational/ vocational programs. 
Improve relationships and communication skills of program participants. 
Increase the number of positive community connections participants report in their lives. 
Assist participants to identify and outline steps toward achieving their personal goals. 
Increase the percentage of participants who actually reach their personal goals. 
Increase the percentage of participants who successfully complete treatment and graduate from the program. 
Mission Statement
As part of Columbia Valley Community Health (CVCH), New Path is a new substance-use disorder program, who's primary mission is to provide access to improved health and wellness through Substance Abuse services with compassion and respect for all. And to provide a full continuum of culturally conducive treatment related services for individuals , their families, and significant others who are suffering from chemical dependency related issues. Our mission is to make our services available to the whole community regardless of legal involvement or financial status.