in Professional Psychology
MATCH NUMBER: 212511
Dear future Health Service Psychologists:
Welcome to our Training Program pages for the Pre-Doctoral Internship and Post-Doctoral Fellowship in Health Service Psychology. We are glad you have stopped by! Our Training Programs offer an in-depth training experience in clinical psychology and health psychology in Integrated Primary Care setting, and we are located in beautiful North Central Washington state. We pride ourselves on providing a high-quality training experience that's welcoming and supportive to our Interns and Fellows.
We invite you to take the time to review our Training Program pages. Please know that our site welcomes applicants from diverse professional and sociocultural backgrounds. We know how anxiety-provoking the application and interview process is, and so we strive to make it as stress-free as possible. Do not hesitate to reach out to us with questions or comments.
Thank you again for your interest in our programs. To learn more about the program or ask any question you have, please email Dr. Breedlove. We look forward to hearing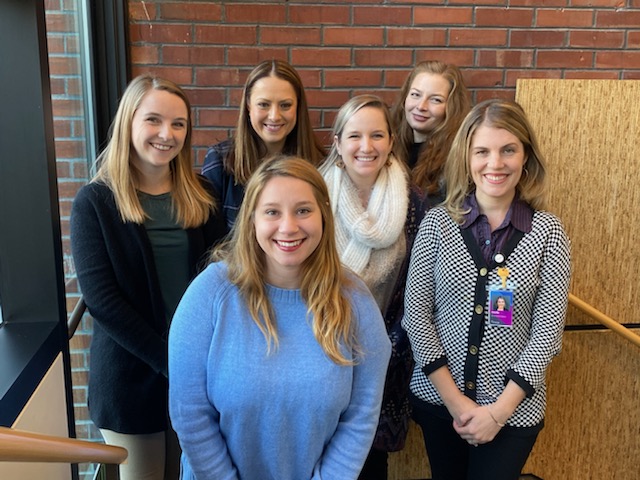 from you.
 
Best Wishes,
Dominika Breedlove, Psy.D.
Director of Training
Columbia Valley Community Health
600 Orondo Ave., Wenatchee, WA 98801
509-662-6000 Ext. 1073
dbreedlove@cvch.org
WHO WE ARE
Columbia Valley Community Health is a non-profit Federally Qualified Health Center (FQHC) providing quality healthcare to families and individuals of all ages, regardless of ability to pay. We offer an array of comprehensive services, including primary care services for patients and families of all ages from prenatal care to geriatrics, behavioral health, outreach, dental, diabetes and nutrition, midwifery, pharmacy, WIC, lab and radiology, and walk-in/urgent care services at multiple sites in our two-county catchment area in North Central Washington State.
In April 2012, CVCH was one of 18 organizations in the country, and the first in the Pacific Northwest, to achieve the Joint Commission's Primary Care Medical Home certification. The medical home is best described as a model or approach to primary care that is patient-centered, comprehensive, team-based, coordinated, accessible, and focused on quality and safety (as defined by the Agency for Healthcare Research and Quality (AHRQ)).
PATIENT POPULATION
For over 40 years, CVCH has served the low-income, uninsured, and migrant and seasonal farm worker populations of North Central Washington State as its target population.

MISSION STATEMENT
Partnering to achieve optimal health and wellness with compassion and respect for all.

VISION STATEMENT
CVCH is a valued and sustainable community partner providing high quality, integrated, innovative and barrier-free healthcare. We practice and model healthful living and provide an environment where patients and employees feel inspired, welcomed, supported and respected. 
 
BEHAVIORAL MEDICINE DEPARTMENT 

Patients are referred to Behavioral Medicine Consultants (BMC)/Behavioral Medicine Interns/Post-Doc through Primary Care Provider (PCP) referrals. The integrated model of care is highly collaborative between medical providers and Behavioral Medicine Consultants.  The interns are considered part of the medical team; they participate in provider meetings and are frequently sought after for their expertise.  Patients with all levels of need are seen on a daily basis and preferably at their time of need.  The Department of Behavioral Medicine was designed to allow PCPs to contact the BMC when a patient issue arises.  This can be a simple meet and greet or helping patients deal with more complex types of issues (new diagnosis, diabetes, asthma, panic, depression, pain, etc.).  The focus is on whatever the patient presents with that is impairing their function or their ability to be compliant with medical recommendations.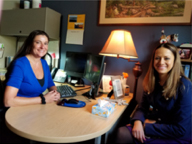 Therapy in the Primary Care Setting is generally focused on improved function and includes both short-term work focused on adjustment issues and long-term work with more complex patients with co-morbid mental and/or medical health conditions. Behavioral Medicine Interns work with children, adults, families and groups throughout their training. Pain management is a large focus in our clinic.  Further, many patients are monolingual Spanish speaking.  If the Intern is unable to fluently speak Spanish an interpreter will be provided.  This allows for the opportunity to work with Hispanic patients dealing with a variety of issues such as acculturation, immigration & deportation, migrant work, seasonal work, etc.
To learn more about the program, please review a copy of our current Behavioral Medicine Doctoral Internship Manual and our Internship Admissions, Support, and Initial Placement Data.